>
Home
>
Products
>
Tackle Accessories
>
Outriggers Kilwell StiffyRiggers 12ft Telescopic New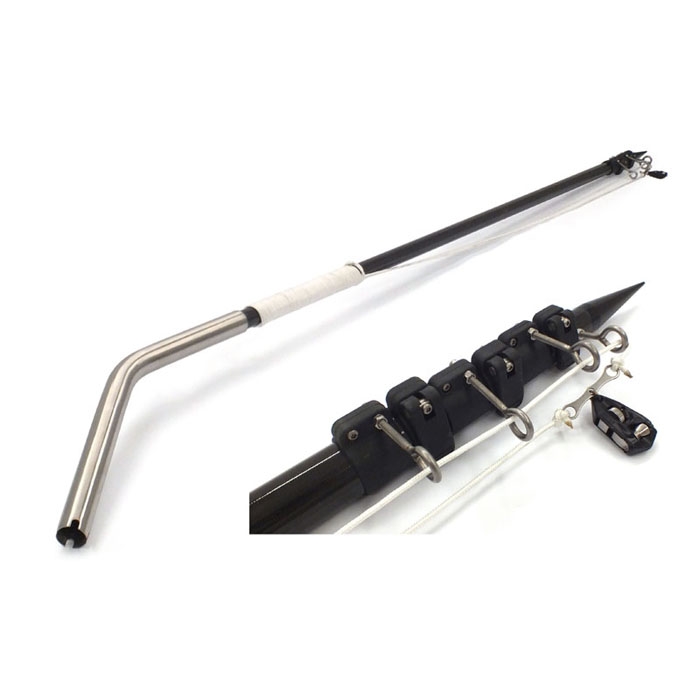 Outriggers Kilwell Telescopic Stiffy Riggers 12 Foot Long Brand Sold as Pair (2)
Made using carbon fiber multi-piece telescopic blanks, designed to be compact but highly functional.
These are lighter and very stiff compared to fiberglass or aluminium poles. Stiff outriggers give a crisper release when a lure is struck. These have Heavy Duty NZ Made Stainless Base Tubes for Std Rod Holder mounts in Rocket Launcher or side decks.
Nylon cam-locks lock the riggers into the ideal length as required, at the end of the day the riggers are
short enough to be stowed away in your cabin or side pockets.
Pair 3.6m (12'), Designed to slip into std rod holders and Rocket launchers.
Sold as a pair Kilwell Outrigger poles have the Kilwell Lifetime Guarantee. Stored Closed Length is 1700mm Long.