>
Home
>
Products
>
Reels - New & Used
>
Penn International 50 VISX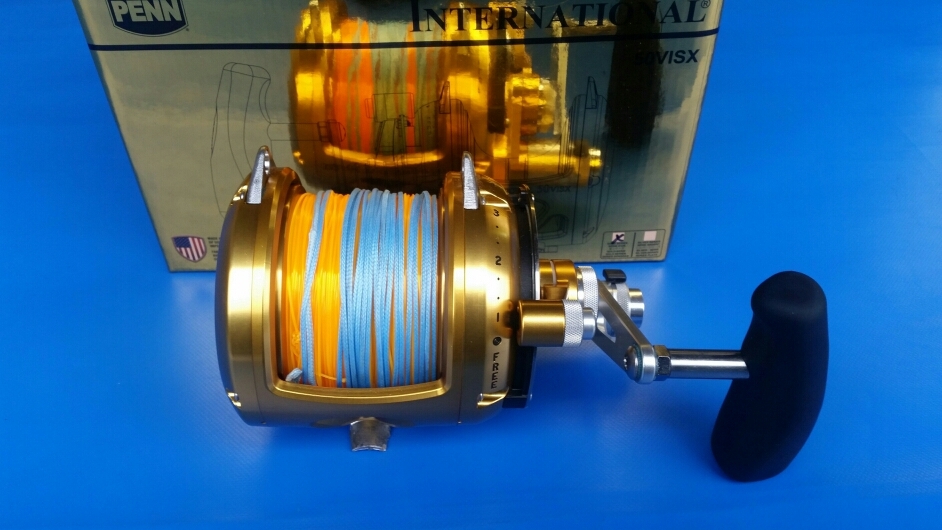 Penn International 50 VISX 2 Speed Lever Drag Game Reel, Brand Spanking Used Only 1 season old. As new condition.
Twin Drag delivering Smooth Progressive drag range up to 30kg. In very good condition as New , Filled with 1000m x 80lb hollow spectra braid & new 37kg mono top shot & spectra wind on leader. Ideal for Deep Drop Swords and Trolling Marlin. Narrow open top frame is perfect for stand up Game fishing, very noisy clicker so perfect trolling reel.
Complete with clamps and nuts , We have 3 in stock Now.