>
Home
>
Products
>
Rods - New & Used
>
Kilwell Xantu 24kg Stand Up.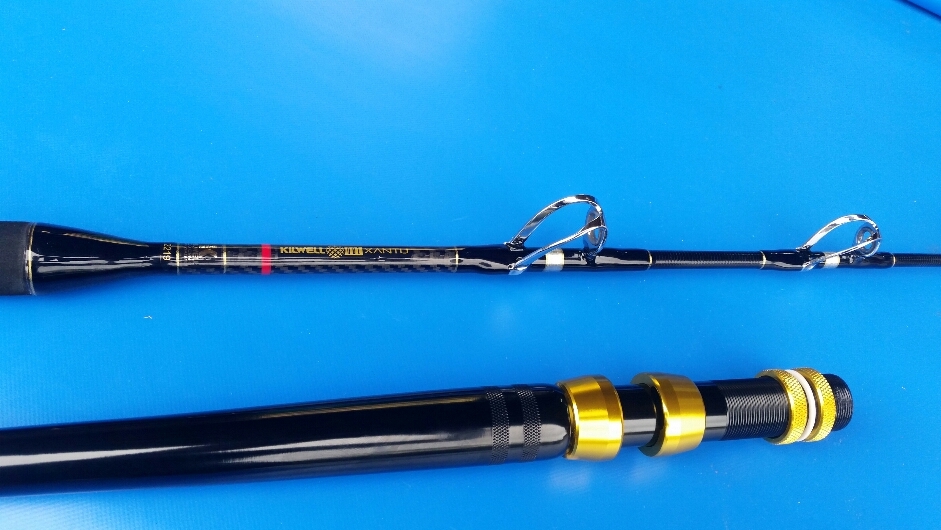 Kilwell Xantu 24kg Stand up game fishing rod, features a low diameter, lightweight blank, designed and manufactured in New Zealand. The blank is built from the latest Electrospun Nano fibre , plus nano particle resins giving the rod a dramatic increase in flexural lifting power
without increasing weight to the rod.
This rod is hand assembled in Rotorua using;
*Aftco wind on roller tip
*2 piece aluminium straight butt in black and gold
*Ethylene Vinyl Acetate EVA foregrips
*Underbound and overbound H/D Fuji Tri foot guides with Gunsmoke thread accents
Sorry sold out now.
?IF>