>
Home
>
Products
>
Rods - New & Used
>
Kilwell International 24kg Chair Rod Preloved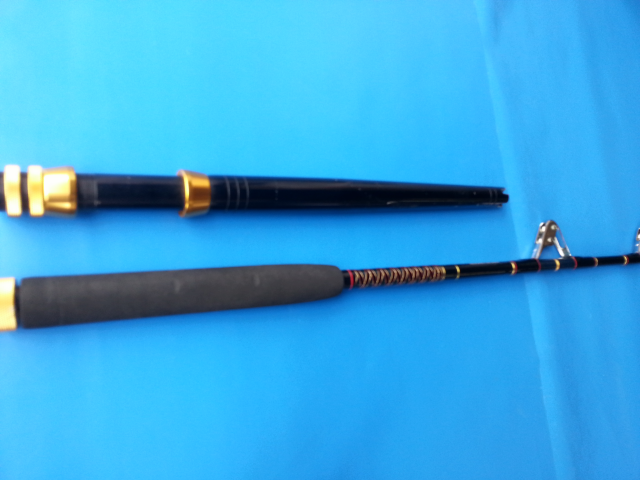 Kilwell International 24kg Chair Rod Preloved in very good condition.
Featuring Full Big Foot Aftco Wind on Roller Guides and Tip, Detachable Pacbay Alloy Straight Butt , 7ft6' Long for Chair use.
Made in NZ by Kilwell Sports Rotorua.
These are late model Rods and have a stiff action so you could fish 37kg line on them as many have done.
I have 2 of these in stock at present.